HOW TO WORK WITH A COMMERCIAL PHOTOGRAPHER, AND WHY
Commercial photography, like many professions, has changed radically in the last 10 years, heavily influenced by the industry's transition to digital. Interestingly, although the adoption of this technology is pretty much universal in commercial photography, the process of making images that serve the needs of clients is remarkably unchanged. As always, command of the tools and processes is essential, and very different from relying on automatic camera settings and processing presets. Professional photographers make their images long before the shutter is tripped - and that is the value that they bring to the creation of commercial imagery.
With the advent of automatic cameras, improvements in camera phones, and the ability to have the equipment often achieve acceptable exposure, focus and color, nearly everyone claims to be a photographer. But, if your needs as a client are more than simply properly exposed images or just documenting what's in front of a camera, then you are entering the realm of the professional commercial photographer.
Hard-working photographs don't just happen, they are created - conceived to meet specific needs based on carefully defined parameters, planned to allow attention to the detail of each of the elements involved - tangible and intangible, controlled to ensure efficient and effective use of the resources assembled for the production day(s), and then finished to ensure delivery of a mastered image that is both technically accurate and artfully complete.
At this level, in addition to the tangible results of taking a picture, the final image and its effectiveness rely on inquiry, definition, interpretation and execution to create a photograph that effectively communicates a message to the viewer. Practical elements like location, sets, props, casting, wardrobe and narrative are considered along with the intangible, but powerful, affects of mood, atmosphere, style and design to produce an image that not only shows a product or service, but also conveys a feeling about it.
If a well-exposed image is now accessible to anyone, it is communication between photographer and client, development of concept, experienced production and the crafting of the final image that separates the commercial photographer from the scores of untrained camera owners who claim to be photographers.
In this series of articles, we would like to identify and explore the contributions that make professional photographers more valuable than ever, especially in commercial applications where images have replaced headlines and must engage and compete in a world assaulted by visuals. This series is aimed specifically at people who are ready to enlist the services of a commercial photographer, some for the first time. We will highlight the role of professional photographers as collaborators in the creative process, not tradesmen with a bag of equipment, and consider how a client can best access their expertise to create measurably effective marketing assets.
THE SERIES
1. What is a commercial/advertising photographer?
2. When should I hire a professional?
3. How do I choose the right commercial photographer?
4. What is image licensing?
5. How much will this cost?
6. How do I get the most value from the photographer I hire?
7. How long will this take? I need these photographs right away.
8. What makes me a good client? Does that matter?
This informational series is a collaboration between Mark Berndt, owner of Mark Berndt Photography, and David D. Morris, owner of David Morris Photography, who bring more than 60 years of combined experience in both the commercial photography and motion industries to the subject. Much of their work has received the industry's top awards and their client lists include many of the country's Fortune 500 companies.
Mark Berndt Bio:  http://markberndt.com/bio/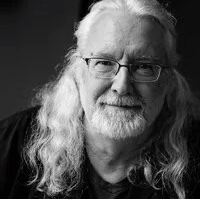 David D. Morris Bio:  http://www.davidmorrisphoto.com/people2